American Oystercatchers are shorebirds whose population is declining due to a loss of coastal habitats. They are easily recognizable by their long orange bill. Although typically a beach nesting species, they will also nest on salt marsh islands. Their eggs are laid in a shallow sand depression or on the top of wrack mats, which leaves the clutches vulnerable to predators and tide fluctuations.
For many years successful American Oystercatcher breeding was absent on Mordecai Island due to an unsuitable habitat and nest flooding. However, the recent conservation efforts and habitat restorations on Mordecai Island are allowing successful nesting to occur again.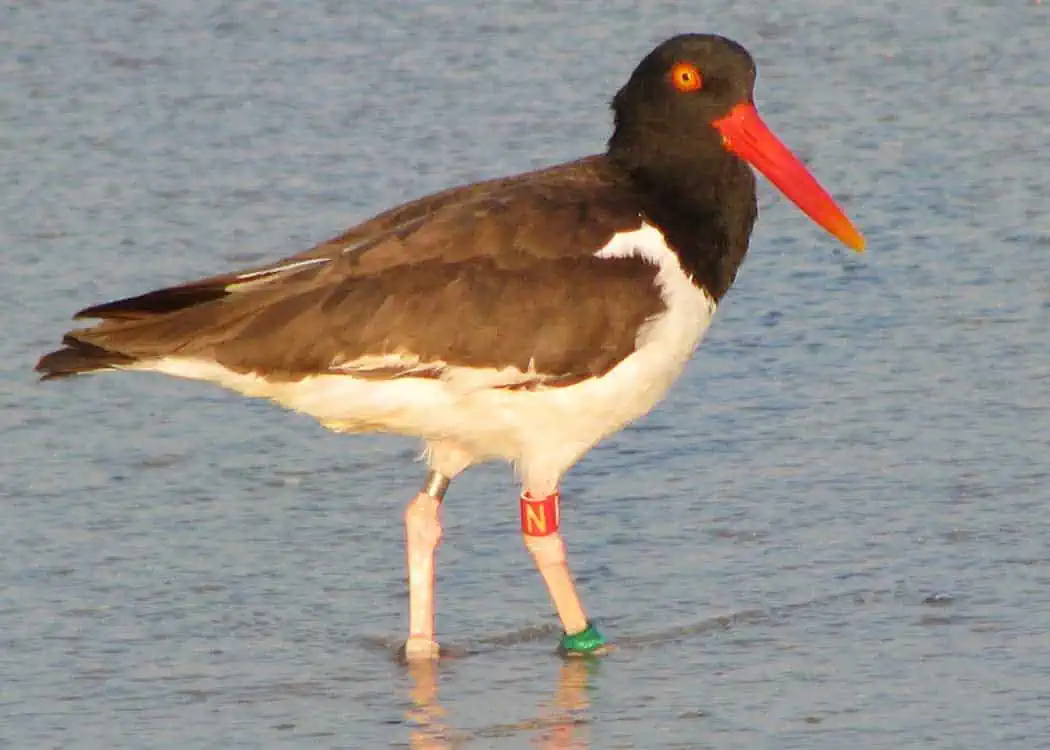 2020 Report
Coming soon. See the 2019 report below for the most up-to-date status.
2019 Report
Four American Oystercatcher (AMOY) nests and seven eggs were found during the 2019 nesting season.  Three nests were located on/near the sandy Placement area, and one nest was found on a deeply layered wrack mat located on the South marsh. Two eggs from the same nest, successfully hatched and fledged. The chicks scurried along the west and north end beaches, and feasted on ribbed mussel that were plucked from along the island's embankments. The chicks were measured and then banded by Emily Heiser (USDEP) and Christine (Kashi) Davis (NJFW) with field readable auxiliary bands–Orange J/15 and Orange J/16. Their morphogenetic information and also the island's breeding metrics have now become part of a national central database, monitored by the AMOY Working Group, that is dedicated to understanding the American Oystercatcher's breeding, wintering, and survival patterns. 
Name: Sandy 
Band Code: Orange J/16 (July 26, 2019) 
Fledge date:  August 12, 2019 (day 38) 
This chick was seen endlessly running and exploring along the West End and North End Beaches.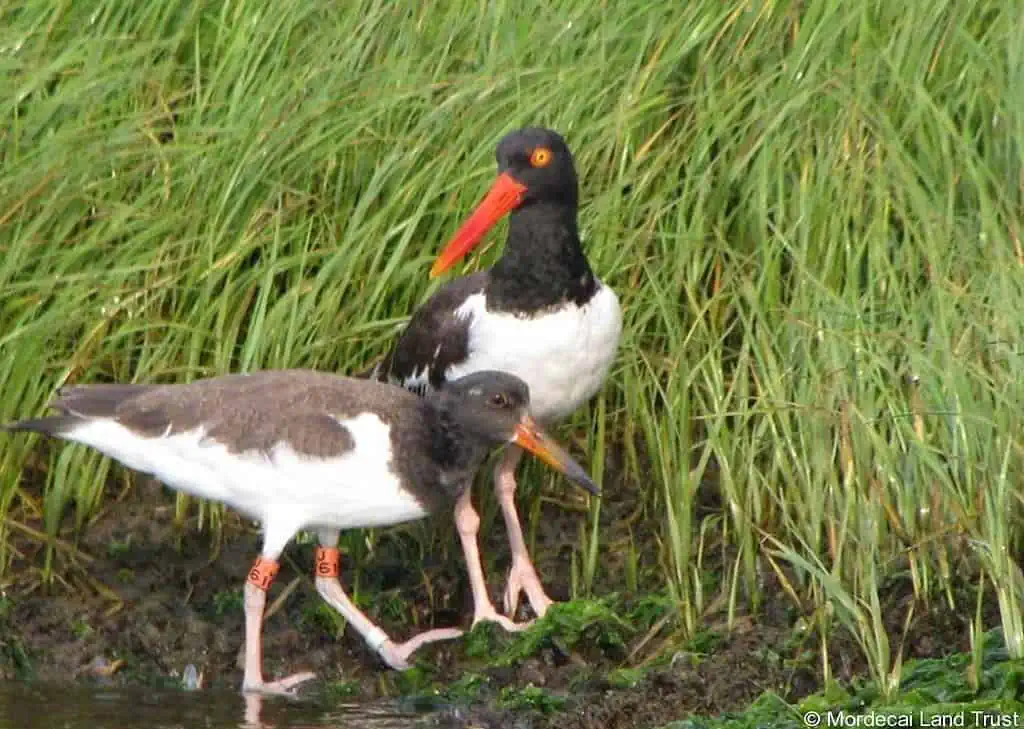 Name: Salty
Band Code: Orange J/15 (July 26, 2019) 
Fledge Date: August 21-23 (day 47-49)
This chick was often seen sitting next to a Salt Life visor that had washed ashore.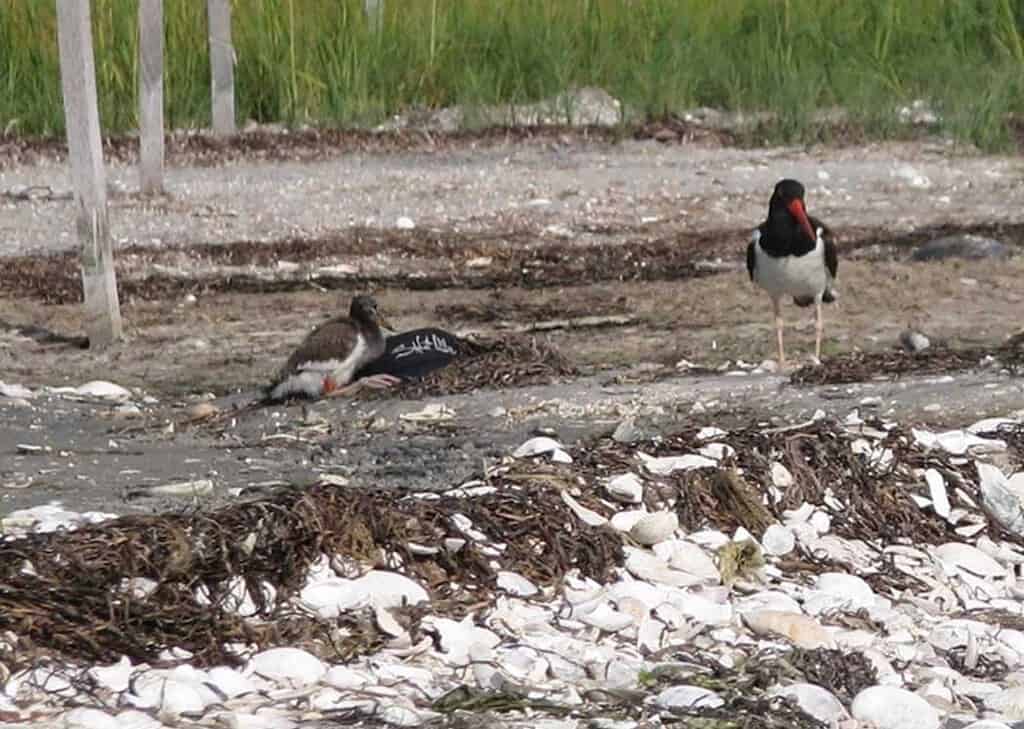 Learn more about American Oystercatchers and the American Oystercatcher Working Group below at: 
http://amoywg.org/amoy-working-group/ 

The IRS  has determined that the Mordecai Land Trust is tax-exempt under section 501(c)(3) of the Internal Revenue Code of 1986 ("Code") and not a private foundation pursuant to sections 509(a)(1) and 170(b)(1)(A)(vi) of the Code. Mordecai Land Trust was established in 2001.