2020 Data:
We are working on recording 2020 data. Please check back soon or view previous years below. 
2019 Data: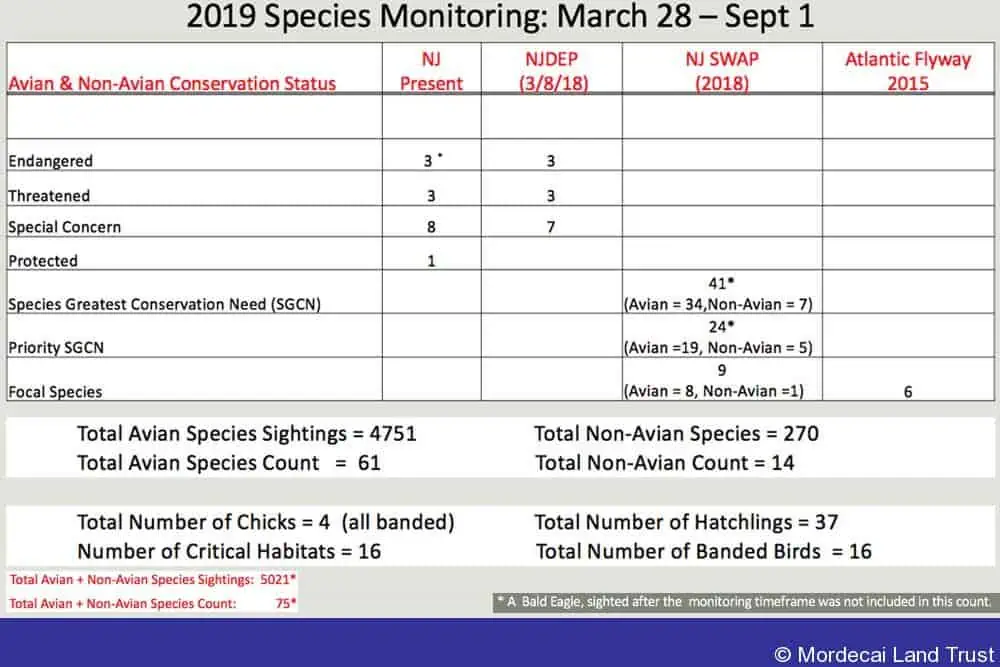 Mordecai Island is also a stop-over for migratory birds, especially for those that have been identified as a Focal Species or as a Species of Greatest Conservation Need (SGCN.  In 2019, 6 of 15 (40%) species on the 2015 Atlantic Flyway Shorebird Initiative Focal Species list were found on Mordecai. Also sighted were 9 Focal, 41 SGCN, and 24 Priority SGCN, as identified by the NJ State Wildlife Action Plan (SWAP, 2018).  The island's diverse habitats allowed them to rest and refuel as they made their journey to and from their northern breeding grounds.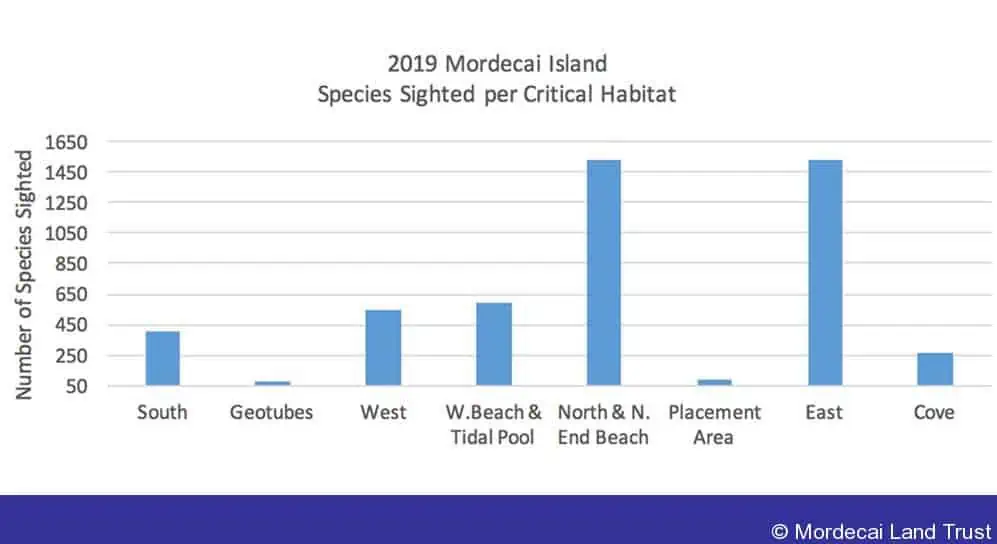 2018 Data: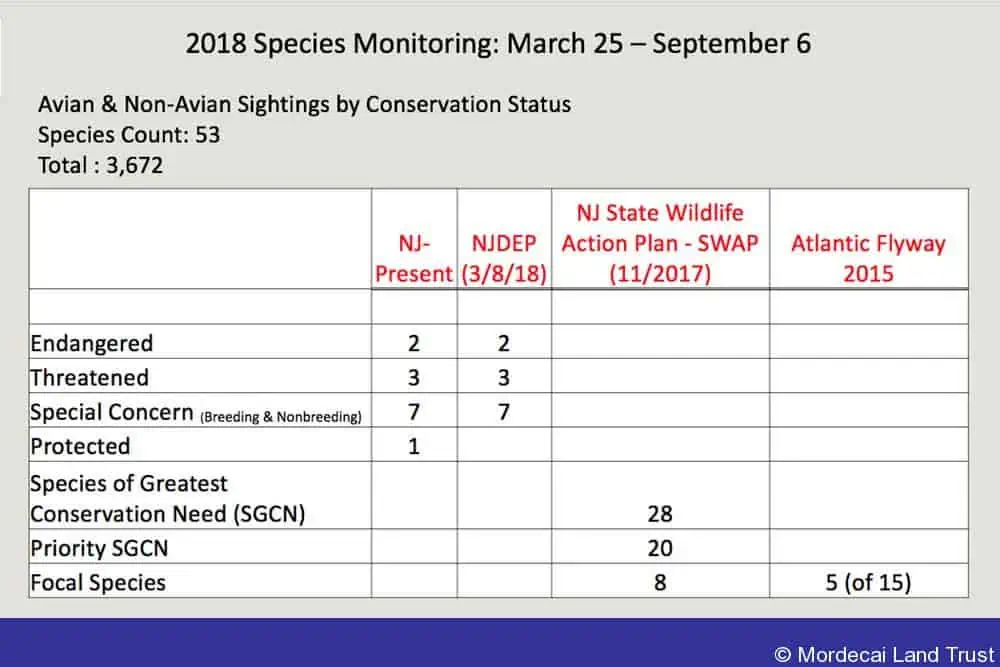 The IRS  has determined that the Mordecai Land Trust is tax-exempt under section 501(c)(3) of the Internal Revenue Code of 1986 ("Code") and not a private foundation pursuant to sections 509(a)(1) and 170(b)(1)(A)(vi) of the Code. Mordecai Land Trust was established in 2001.