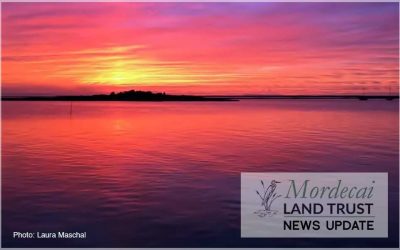 Meeting and Brunch Featuring A Terrapin's Tale By Michele Budd
read more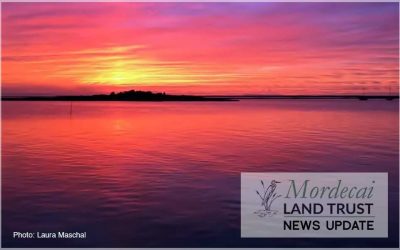 MLT vice-president Jim Dugan and president Linda Colgan made a late fall site visit to the island on November 1, ferried by RCTB friends Dom Tumas and Al Niche. They were joined by Stan Hales, Director of Barnegat Bay Partnership; Bill Shadel, an ecologist from Shadel...
read more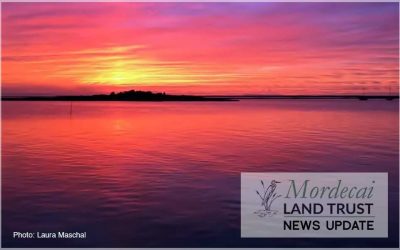 The Mordecai Land Trust held their annual House Tour and Cocktail Party Fundraiser on Saturday, July 22, 2017, in Beach Haven. The house tour ran from 2 to 6 PM and featured five houses, one 105-year-old newly restored historical home and four exquisitely designed...
read more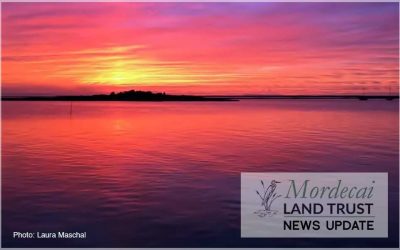 Oyster spat will be growing in a new upweller this summer on Norwood Avenue in Beach Haven, thanks to the efforts of Mike Davis, past MLT president, and MLT member Wes Heilman. A ReClam the Bay upweller will give us the opportunity to raise oysters from spat to a size...
read more

The IRS  has determined that the Mordecai Land Trust is tax-exempt under section 501(c)(3) of the Internal Revenue Code of 1986 ("Code") and not a private foundation pursuant to sections 509(a)(1) and 170(b)(1)(A)(vi) of the Code. Mordecai Land Trust was established in 2001.